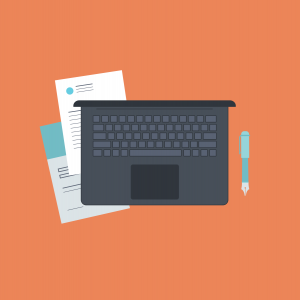 Invictus  specializes in creating captivating projects and hosting impressive events based on our extensive experience. As a dedicated team, we are pleased to offer the following services:
Congresses, seminars, and meetings: We offer comprehensive support to ensure your events are seamlessly executed, from venue selection to program development, we take care of all the details.
Dealers and sales meetings: We can help you to create and deliver effective sales meetings, supporting you in planning and delivering engaging presentations and product launches.
Participation in congresses and events abroad: We can assist you in arranging international travel, accommodation and logistics for your team, ensuring that you are fully supported and prepared for your event.
Event organization abroad: Our team can provide full support for organizing international events, including transportation, accommodation, and local logistics, ensuring that your event runs smoothly and professionally.
Kick-off and launching meetings: We can help you to create and launch new products, services, or initiatives, ensuring your launch event is memorable, engaging, and effective.
Motivation meetings: We specialize in organizing motivational meetings that inspire, energize and engage your team, enhancing motivation and morale.
Corporate events: From company picnics to holiday parties, we specialize in organizing memorable corporate events that create a sense of community and team spirit.
Fair organizations: We can provide full support for organizing fair events, including booth design, logistics, and marketing.
Special day organizations: We can help you to plan and execute special events, such as anniversaries, awards ceremonies, or milestone celebrations, ensuring that your event is unforgettable and leaves a lasting impression.
At Invictus  , we are committed to delivering exceptional service and creating unforgettable events that exceed your expectations. Contact us today to learn more about how we can help you plan and execute your next event.
CONGRESS SERVICES
We offer comprehensive management of the project cycle for your congress, providing you with a seamless experience. Our services include:
Venue selection: We provide suitable venue alternatives and work with solution partners that best fit your specific needs.
Pre-reservation and booking management: We manage all aspects of the pre-reservation and booking process, ensuring that your participants have a smooth registration experience.
Material preparation: We assist with the preparation of all necessary materials, including social, cultural, and marketing processes, to ensure that your congress runs smoothly.
Registration and secretariat support: We provide registration and secretariat support for your participants, ensuring that all inquiries and concerns are addressed in a timely and professional manner.
Transportation and transfer management: We handle all aspects of transportation and transfer services, ensuring that your participants are transported safely and efficiently.
Budget and financial management: We provide comprehensive budgetary and financial management services, ensuring that your congress stays within budget.
Technological infrastructure planning and operation: We plan and operate the necessary technological infrastructure, ensuring that your congress runs smoothly and efficiently.
Post-congress reporting: We provide detailed reporting services after the congress, ensuring that you have a clear understanding of the outcomes and feedback from participants.
At Invictus, we are dedicated to providing exceptional service and support for your international travel needs. Contact us today to learn more about how we can assist you with your next international congress or event.
MICE
At Invictus, we understand that every event is unique and requires a customized approach. Our event management services begin with a concept selection process to ensure that the event is aligned with your vision and goals. We collaborate with you to understand your needs and preferences, and offer innovative ideas and suggestions to help you achieve your desired outcome.
Once the concept is finalized, we explore a variety of venue alternatives that are tailored to your event's specific requirements. We take into account factors such as location, capacity, amenities, and accessibility, and work with our network of reliable partners to secure the ideal location for your event.
Our team of experienced event planners takes care of all the details, from planning and executing the social program to arranging the entertainment program and hiring entertainment teams and artists in line with the concept of the event. We ensure that every aspect of the event is carefully planned and executed to ensure a memorable experience for all attendees.
We also manage all reservations and bookings related to the event, including accommodations, transportation, and visas, to ensure that everything runs smoothly and seamlessly. Our team prepares comprehensive travel plans and manages all documentation to streamline the process and minimize any potential disruptions.
In addition to these core services, we also develop special projects for the participants of the event to enhance their experience and provide added value. Our financial management services ensure that all aspects of the event are accounted for, and we provide regular reporting to keep you informed of the financial status.
Overall, our event management services are designed to provide a comprehensive solution that takes care of every aspect of your event. We prioritize open communication and collaboration throughout the process to ensure that your event is a success and exceeds your expectations.